King's Church is a multi-generational, Pentecostal, apostolic, soul-winning church that has been operating for over 40 years, and is connected to a ground-breaking school. We are an ACC (Australian Christian Churches) Church and we are a growing community where people gather to connect with each other and with God. #WeAreKings
WHO WE ARE
King's Church was established in 1977 and from there it has progressed to a multisite Church and School. We now have four campuses located across Queensland.
OUR CULTURE
Our 3 Cultural Values are from 1 Corinthians 13:13: Faith, Hope and Love. These 3 values describe what you should expect to see when you attend a King's Church Service or Event, or meet a King's Person. Faith, Hope and Love are more than just values we quote and confess, but is the culture our Pastors, Leaders & Teams carry and promote. It's described as follows: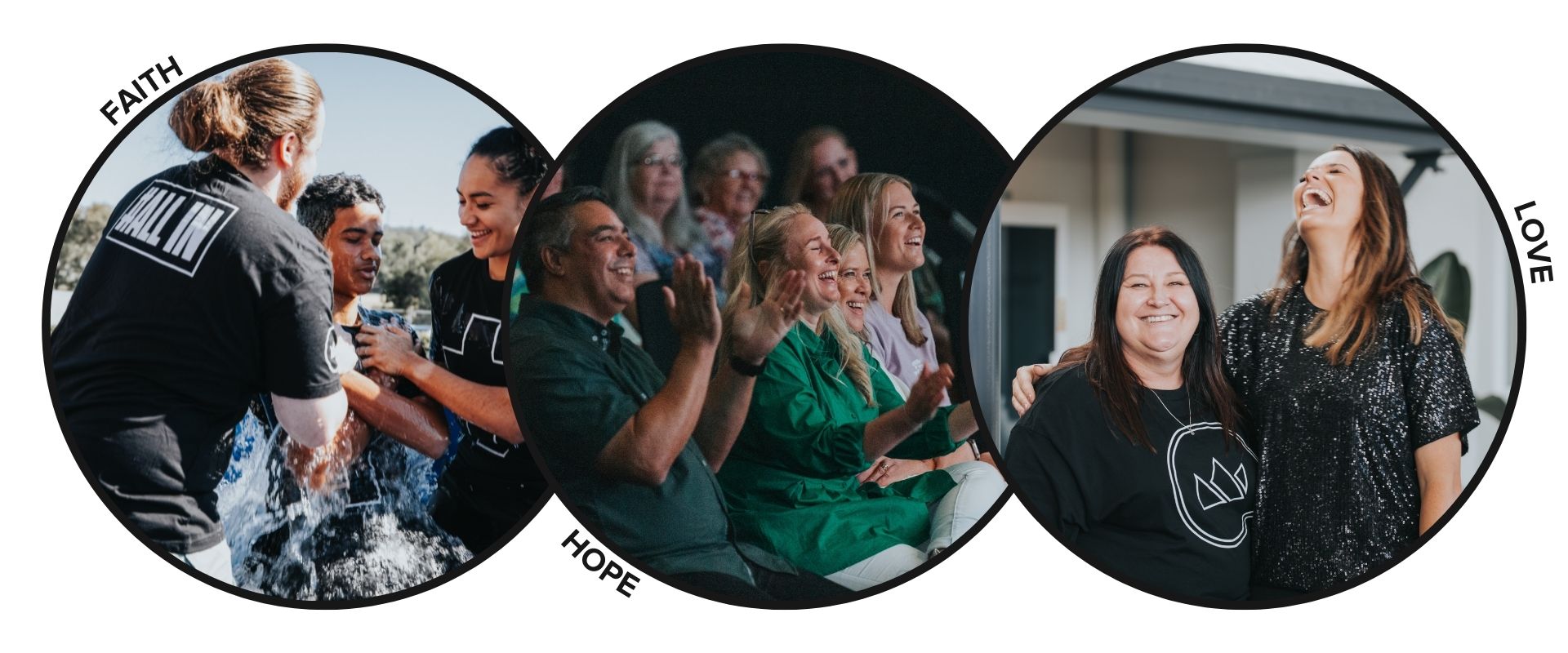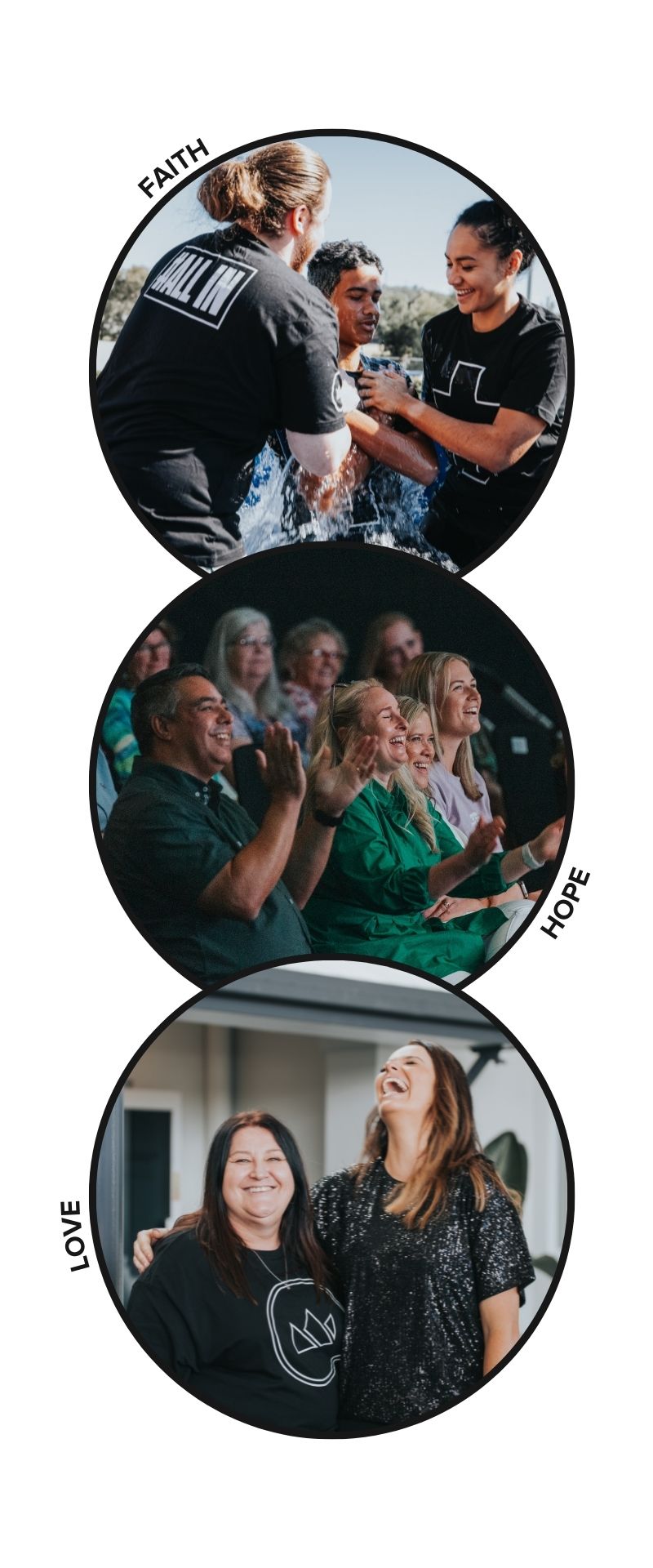 FAITH
We are faith filled and faith fillers. Faith is visible and audible, in our actions and speech and evident in our response to God. Faith is paired with action in order to work.
Now FAITH is the substance of things hoped for, the evidence of things not seen. Hebrews 11:1
HOPE
Reflective in our language and demeanour. Expect Life-giving, Hope – raising messages and ministries.
For I know the plans i have for you," declares the Lord, "plans to prosper you and not to harm you, plans to give you a HOPE and a future." Jeremiah 29:11
LOVE
Expect a tangible, friendly and caring atmosphere. Where you are accepted as you are and can belong even before you believe.
And now these three things remain: faith, hope and love. But the greatest of these is LOVE, 1 Corinthians 13:13
We believe that the Bible is God's Word. It is accurate, authoritative and applicable to our every day lives.
We believe in one eternal God who is the Creator of all things. He exists in three Persons: God the Father, God the Son and God the Holy Spirit.
We believe that sin has separated each of us from God and His purpose for our lives.
We believe that the Lord Jesus Christ as both God and man is the only One who can reconcile us to God. He lived a sinless and exemplary life, died on the cross in our place, and rose again to prove His victory and empower us for life.
We believe that in order to receive forgiveness and the 'new birth' we must repent of our sins, believe in the Lord Jesus Christ, and submit to His will for our lives.
We believe that in order to live the holy and fruitful lives that God intends for us, we need to be baptised in water and be filled with the power of the Holy Spirit.
We believe that God wants to heal and transform us so that we can live healthy and prosperous lives in order to help others more effectively. We believe that our eternal destination of either Heaven or hell is determined by our response to the Lord Jesus Christ.
We believe that the Lord Jesus Christ is coming back again as He promised.
WE ARE A PENTECOSTAL CHURCH
Acts 2:1-2 "When the Day of Pentecost had fully come, they were all with one accord in one place. And suddenly there came a sound from Heaven, as of a rushing mighty wind, and it filled the whole house where they were sitting… And they were all filled with the Holy Spirit and began to speak with other tongues, as the Spirit gave them utterance."
WE ARE A SOUL WINNING CHURCH
Mark 16:15 "Go into all the world and preach the gospel to every creature. 16 He who believes and is baptised will be saved.." Acts 2: "And the Lord added to the church daily those who were being saved."
WE ARE AN APOSTOLIC CHURCH
We are a church that pioneers new territory. We believe in developing and deploying people into their calling.
WE ARE A CHURCH WITH A SCHOOL
As we step into new territory and pioneer into new areas, we birth new communities through the establishing of a church with a school. King's Church has always felt it has a mandate for Christian Education.
WE ARE A MULTIGENERATIONAL CHURCH
God often referred to Himself as the God of Abraham, Isaac & Jacob. That's 3 generations at once – Grandfather, Father & Son. We are a church for the whole family and seek to minister to each generation and activate each person's unique purpose.